300H YOGA THERAPY TRAINING
Momentum Regeneration® Yoga Therapy Program:
holistic - individual - integrative
for yoga teachers and experienced practitioners from health professions certified according to the international guidelines of the Yoga Alliance® (RYS300)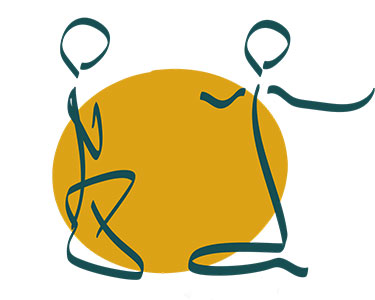 The 300h Momentum Regeneration yoga therapy training combines traditional yoga and Ayurveda with the findings of modern medicine and psychology. In this way, we have been training yoga teachers and experienced practitioners since 2009, accompanying them towards giving specialised, individual yoga classes for health and regeneration.
Management:
Dr. med. Günter Niessen
Katharina Lehman, natural health professional for psychotherapy
and the TEAM
What is the structure of the training?
consists of 7 modules of five days each
allows you to manage your learning time flexibly, on-site throughout Europe or online
will provide you with a sound knowledge of functional anatomy and pathology as well as the basics of the Yoga Therapy
combines the findings of modern medicine, yoga psychology, philosophy, ethics and perspectives of Āyurveda
imparts skills for dealing with specific physical and mental impairments and realistic self-assessment
is inspired by the teachings of Sri T. Krishnamacharya and develops skills from different yoga styles, based on the eight-limbed path of yoga according to Patañjali
Yoga offers a great variety of ways to benefit from your own resources and powers of self-healing.
How can our training support your growth as a teacher and practicioner?
with your newly acquired knowledge, you can integrate yoga holistically into everyday life and create a yoga practice specific to you
build up physical, mental and spiritual strength and restore your natural balance, sensitive to your individual needs
make yoga accessible to all people regardless of age, health conditions or cultural background
develop a clear and precise image of how you want to care for health and wellbeing in group and individual classes.
Individual lessons:
Individual lesson are the original method of teaching yoga. These lessons focus on providing a genuine, responsive encounter and establishing a benevolent, pain-free and meaningful yoga practice. A growing understanding of your own body language and inner dialogue as well as the subsequent self-awareness open up a path towards further development of your own personality. This creates space for self-efficacy and new possibilities for action.
*Private lessons do not substitute a visit to the doctor and therefore we cannot make any diagnosis.
Every individual can develop a yoga that is perfectly suited to their needs - in an efficient, resilient and safe way.
How do we support your learning process and contribute to broadening your experience?
a lively variation of interesting lectures and practices of self-awareness keeps you engaged
the exploration of and interaction with case studies demonstrates how to read the body and its signals, as well as how to design targeted yogatherapeutic practices
our functional approach offers a clearly structured approach to using yoga in an undogmatic and effective way, in order to meet the needs and goals of the individual person
you will receive detailed scripts for preparation and follow-up work, as well as audio recordings of the module attended and illustrations of the yoga practices
specific questionnaires deepen your focus and reflection and support you to create your seminar diary with your own notes
Regularmentoring offers expand your knowledge and promote application-based exchange
Through a regular and individual yoga practice we can regain in life what we lack, be it health, confidence, contentment or joy of life.
Our training programme meets the international guidelines of the 300+ hour recognition by the Yoga Alliance® as a registered yoga school (RYS300). The overall certificate can be submitted to the Yoga Alliance® if you are registered as a Yoga Teacher (RYT200) (fee required).
Please note: The 300 hour certificate does not entitle the holder to use the title "yoga therapist". It only indicates the participation in a yoga therapy training.
We expect 100% attendance during the modules and certify successful completion after the fully completed final week (module 7).
The modules can also be booked individually, participants receive a corresponding certificate.
The modules cost 610,00€ each, the final week module 7 including the final thesis and supervision for the 300 hours certification costs 740,00€. The total cost is 4.400€.
In all modules we alternate between and combine theory sessions with the practical application so that the lectures and practice sessions facilitate the understanding and integrate the experience.
Contents of the modules in detail:
Module 1: Lumbar spine, pelvis and lower extremities, skills and tissue regeneration.
Guiding principles of Yoga Therapy - finding the balance
Skills of the movement system

Balanced stability, endurance, strength, mobility, alignment, coordination, balance and flexibility.
Possibilities to stimulate tissue regeneration of bones, cartilage, muscles, fascia and connective tissue.

Functional anatomy from the lumbar spine to the feet

Concepts such as neutral position of the spine, trunk stability, compression and stretching, educational stimuli and interaction of structures.

Observation of body structure, body language and function in posture and movement patterns on the yoga mat and in everyday life.
Diseases of the lumbar spine, pelvis and lower extremities

Symptomatology of, among other things, acute and chronic injuries, degenerative changes and individual disorders such as herniated discs, facet arthrosis, malpositions, slipped vertebrae, ISG complaints, hip impingement and osteoarthritis, meniscus injuries and knee arthrosis as well as instabilities, insufficiency of the arches of the feet and resulting imbalances

Do*s and don'ts for the yoga practice for people with related problems
Developing an individual and function-oriented approach for people with problems of the musculoskeletal system.
Introduction to yoga philosophy and the Yogasūtras to Āsana: freedom from pain, mindfulness, relaxation and self-responsibility.
Āsana variations and everyday life integration as an element of therapeutic teaching.
Module 2: Thoracic and cervical spine, shoulder girdle, arms and the anatomy of breathing
Basics of Yoga Therapy - life areas and skills
Functional anatomy from thoracic and cervical spine to hands

the thoracic spine as the key to the treatment of the entire spine, principle of the joint chains and integration of the upper extremities

Overview of common diseases in these areas

We discuss scoliosis, osteoporosis, rib blocks, degenerative changes of the cervical spine including herniated discs, head advance syndrome, shoulder impingement, complaints of the shoulder girdle, elbows and wrists.

Anatomy of respiratory system, pelvic floor and bandhas
In-depth observation and assessment of body language and function in posture and movement patterns on the yoga mat and in everyday life.
In-depth elaboration of the function-oriented approach for people with problems of the musculoskeletal system.
Yoga as the basis of preventive measures - from ethics to Āsana to Prānāyāma and development of an inner attitude.
Function-oriented approach to diseases of the musculoskeletal system
Āsana variations and everyday integration - small steps with great effect
Module 3: Respiratory, cardiovascular and immune systems, physiology of breathing, basics of Prānāyāma.
Basics of Yoga Therapy - your own practice as the foundation of individual instruction
Functioning of the immune system and supporting rituals
Physiology and development of respiration, functional approach to safe and regenerative modulation of respiration.
Influencing breathing through gravity, posture or position, muscle activity and relaxation

Influencing breathing through gravity, posture or position, muscle activity and relaxation
Modification of breathing patterns by Āsana, emotions and thoughts.
Breath modulation through tones, chanting, mantra and deepening of breath awareness and breath control.

Introduction to the Yogasūtras to Prānāyāma
Respiratory pathology exemplified by asthma, chronic obstructive pulmonary disease, disorder of breathing patterns, and respiratory imbalance.
Application of the function-based approach in one-on-one training for people with asthma, COPD, and severe cold symptoms.
Functional anatomy of the cardiovascular system
Pathology of the cardiovascular system using the example of hypertension, heart failure, myocardial infarction and appropriate yoga therapeutic measures.
Safety guidelines in dealing with respiratory and cardiovascular disease sufferers.
Module 4: Brain, nervous and digestive system, yoga in old age, introduction to Āyurveda.
Basics of Yoga Therapy - possibilities of regeneration through nutrition, neuroplasticity, respiration and exercise.
Application of Prānāyāma for the development of physical and mental balance
Visualization and imagination: mental practice of yoga practice
Functional anatomy of the central and autonomic nervous system
Pathology of the nervous system using the example of stroke, Parkinson's disease and multiple sclerosis.
Pathology of the digestive system in the form of digestive disorders as well as chronic inflammatory bowel disease, irritable bowel syndrome, and constipation.
Nutritional basics on gut health and gut microbiome
Introduction to the basics of Ayurveda, relevance of agni, dosha and biorhythm.
Yoga with older people - do's and don'ts
Stress and stress response of the nervous system and the whole organism.
Effective design of yoga sequences in individual classes and course planning
Module 5: Yoga psychology for mental well-being, self-regulation in stress, exhaustion, life crises.
Strengthening resilience in times of stress, overload, dejection and psychological crises
Self-awareness and the importance of one's own self-care.
Stress response and nervous system in neuroscience
Mindfulness - mindfulness (smṛti-sādhana)
Classical Yoga Concepts and Texts with Relevance to Mental Health

vṛtti-samskāra Cycle: Habits and Strategies for Change
Basic states of mind: citta bhumi and the inner dialogue
Gunas as qualities of the living to assess body language and behavior: tamas, rajas, sattva
Presence, focus, relaxation, Pratyāhāra, meditation, Mudrā and rituals.
Compassion versus empathy: metta meditation and yogasūtra 1.33: Maitrī-karuṇā-mudita-upekśā
The Five Helpful Qualities of Yogasūtra 1.20: śraddhā-vīrya-smṛti samādhi-prajñā

Yoga practice to accompany mental problems
Understanding psychological crises and acting appropriately, understanding of the role as a yoga teacher
Module 6: Eastern and Western Psychology, Coregulation in Depression, Anxiety Disorders, Addiction and Trauma.
Skills and principles for working with people with depression, anxiety, addictive disorders, and trauma.
Overview of diagnostics of modern psychology and findings of neuroscience, range of possible further diseases.
Elaboration of selected Sūtren and specific yoga techniques to support mental health.

Ethics - Yamas and Niyamas
Kriyā Yoga of Patanjali, meaning of life and devotion: īśvara praṇidhāna.
Kleśas the basis of suffering
Antarāya - obstacles / Saumanasya - confidence
Pratipaksha Bhavana, cognition in Yogasūtra, resource-oriented approaches from Positive Psychology.
Pratyāhāra, meditation, mantra, Bhāvana
Relaxation techniques in yoga

Yoga as a complementary accompaniment to psychotherapy, safety guidelines for yoga teachers and shaping the teacher-student relationship.
Module 7: Final week and integration - health from a holistic perspective
Areas of life, health from a holistic perspective and the integrative and individually designed yoga practice.
Practical case studies of health disorders from all areas using the functional approach.

Analysis and application of variations for Āsana, Prānāyāma and meditation with regard to different problems.
Practical exercise routines for various health-promoting goals

Differentiation of acute versus chronic pain
Chronic diseases such as diabetes, rheumatism, migraine, pain syndromes, cancer
People at the end of life and dealing with grief
Conversation and active listening in individual lessons
Based on the pre- and post-processing questions of previous modules, a final paper will be written, consisting of an essay and 2 case descriptions. After successful submission, the Momentum Regeneration Yoga Therapy 300 hours total certificate is issued, which is recognized according to the international guidelines of the Yoga Alliance.
Afterwards, you can apply what you have learned in this training in groups and in individual lessons specifically to the needs, illnesses - in other words, to each individual. The many practical units make this easy to implement.
Answers to frequently asked questions can be found here: FAQ